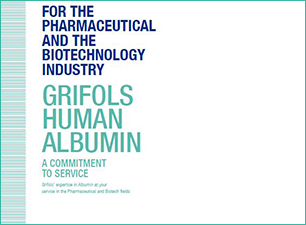 Albumin as an Excipient - Grifols Human Albumin Brochure
Download a brochure about Grifols Human Albumin for the pharmaceutical and biotechnology industries. Discover albumin functions, usage and much more.
---
The information contained in these webpages are intended for a professional audience of pharmaceutical and in vitro diagnostic manufacturing personnel.